This article is under the scope of the Actor Cleanup Project and has yet to be cleaned up to a higher standard of quality. It may contain errors, spelling, grammar and structure issues, or inconsistent formats. Reader's discretion is advised until fixing is done.


You can help clean up this page by correcting spelling and grammar, removing factual errors and rewriting sections to ensure they are clear and concise, and moving some elements when appropriate.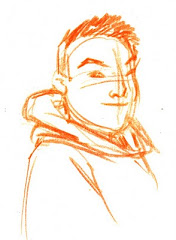 James Kim is a storyboard artist for Regular Show. He attended North Torrance High School.[1] He is a graduate of CalArts, earning a bachelor's degree in Character Animation.[2] He has also attended the online universities Animation Mentor and currently CG Spectrum.[3] In addition to his work on Regular Show, he has worked on Fox cartoons such as American Dad! and The Cleveland Show.[2] He has taken a hiatus from Regular Show to attend the online college CG Spectrum.[3] In the meantime, he also helps storyboard Bob's Burgers for Bento Box Entertainment, LLC.[1] He is from Torrance, California and currently resides in Los Angeles.[4]
Boarded Episodes
Season 4
Links
References
Regular Show Storyboard Artists
Ad blocker interference detected!
Wikia is a free-to-use site that makes money from advertising. We have a modified experience for viewers using ad blockers

Wikia is not accessible if you've made further modifications. Remove the custom ad blocker rule(s) and the page will load as expected.