Visit our staff, and message them on their message wall if you have any questions!
Is there something the admins should take care of? Let them know on the forums. 
Please look over this wiki's rules.
Want to start a chat with other users? Then head down to the official chatroom!
Some transcripts are blank! Please help by adding info! Click here!
Want to create your own characters and episodes? Then go to our fanon wikia!
Regular Show: The Movie is out now!
It's June, and Regular Show continues this month! Tune in to Cartoon Network every Thursday at 7:30pm!
If you want to find out what happened in the latest episode, then click here! Want to know what's to come next week? Then click here!
The wiki now has a twitter account! Follow us @OfficialRSWiki!

New polls every two weeks. To see the previous polls, click here.
What grade would you give the episode "Deez Keys"?

 

Out of all the named Dome scientists, who is your favorite?

 
---
Featured Article and Image
Vote for which should be featured next month. To discuss the nominations, click here.
What article do you think should be featured in July 2016?

 

What image do you think should be featured in July 2016?

 

Featured Voting
NOTE: The featured voting has been revamped. You can now vote for featured articles via voting threads on the announcements board in the forum. See the current voting thread to view the rules of voting and nominate/vote for a featured article.
---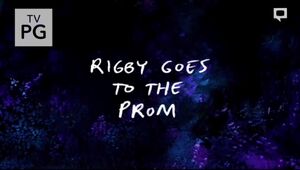 "Rigby Goes to the Prom" is the twenty seventh episode of Season 7 of Regular Show (and two hundred and eighth episode overall) It aired on May 5, 2016.



READ MORE...




To see the previous Featured Articles, click HERE.




To vote for the next article, click here.
---
---
Forum Games
There is currently 8 forum games that you can take part in!
---
---