This user is currently inactive, and therefore may not be able to respond to messages you have given them.

The reason given is: Unappreciated .
The user will return on whenever.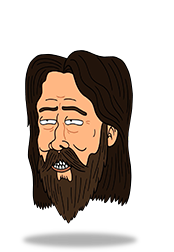 Hello <insert name here>

If you haven't guessed I came here from the AT wiki to catch a break. My main objective is to add to galleries as much as possible on the wiki. I may not edit many articles unless I see a grammar/spelling error. Well if you need me for anything or need to tell me something you may contact me on my talk page. Well the rest of my info is on AT wiki and that's pretty much it. See you around.
Derp
Click here for stupidity on so many levels.
Alright I will start by introducing myself. I am 13 years old and I live in Northeastern Pennsylvania, USA. I like Adventure Time, Regular Show, Legos, fire, scootering, using the Internet, cats, and etc. I am a student in high school and a first class boy scout. I hate jerks, gym class, health class, drugs, Chuck E Cheese commercials, Youtube ads, Justin Beiber, all boy bands, and people who annoy me.
A picture of me:
Yes I am derp. :3
Past Sigs
Edit
Stay Calm and
Carry on my Wayward Son
Hate haters Hate trolls Troll haters Troll trolls
My Favorite Memes
Edit
My Accomplishment(s)
Edit
Making some friends on wiki.
Uploading photos that have stayed on wiki over a long period of time
Being banned from chat by Admin
Banned form Chat by Kaitlyn Dunlap
Made 850 edits since joining the wiki. Woo-hoo!
My Friends On this wiki
Edit
Anyone who is not a jerk or anyone who is not Rigbybestie.
Other Stuff
Edit